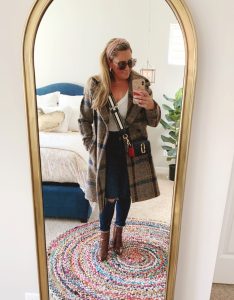 Anna Elizabeth James is a top director, writer, and producer who first caught the filmmaking bug after being given the opportunity to create her own TV show in junior high school. Ever since then Anna has had an insatiable desire to collaborate and bring artists together towards a common goal.
Anna's break-out feature film, Deadly Illusions (2021), was completed under her company banner Kiss and Tale Productions – where she wrote, directed, and produced. The film became an instant smash hit upon its release on Netflix. The psychological thriller, known for its bold approach and "keep-you-guessing narrative" has been featured in a myriad of publications for breaking numerous streaming records, landing at #1 worldwide for 8 days and the top ten worldwide for 18 days. The story follows a bestselling female novelist suffering from writer's block who hires an innocent young woman to watch over her twin children. As the novelist dangerously indulges in her new best seller, the line between the life she's writing and the one she's living becomes blurred. The film stars Kristin Davis, Dermot Mulroney, Greer Grammer and Shanola Hampton and was acquired by Voltage Pictures for domestic and worldwide sales after the film was completed.
Most recently Anna finished production on a mystery thriller, Blunt, starring Amy Smart, Billy Zane, Matthew Davis, Ne-Yo and Greer Grammer, which she also wrote, directed and produced under her Kiss and Tale banner and is due to release in 2024.
Her other streaming hit, Supercell (2023), starring Anne Heche and Alec Baldwin, held the #1 spot on Hulu for 9 days straight, known for being a family thrill ride, which she co-wrote with her good friend from USC.
Anna has directed three other feature films, two distributed through Sony Pictures, Emma's Chance (2016) and Destined to Ride (2018), and one through Mar Vista, Sisters for Life (2021), as well as a pilot for MTV and numerous award-winning shorts. In her second year of grad school her feature script, I Do Over, sold to David Ellison's Skydance Media.
Her teen thriller, Haven's Point, won Best Film at USC's WCA Film Festival and was created through USC's competitive production class where the top students are given the opportunity to direct.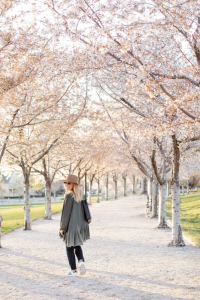 Known as a pioneer in the industry for her iPhone filmmaking and distribution methods, and as one of the top directors and best female directors, Anna has been featured in WIRED Magazine, The New York Times, USA Today, and has spoken at TEDx, New York Apple Store, DGA, and The Academy of Television, Arts and Sciences showcasing these forward thinking films.
Anna Elizabeth James is one of the best female directors, top female directors, and best thriller directors. She's a writer and director that has directed some of the best thriller films in recent years and has won numerous awards for her work. 
If you're looking for a top director and thriller director who can keep you on the edge of your seat, Anna Elizabeth James' is the perfect choice. Her suspenseful and thrilling films are some of the best in the business, and she is quickly becoming one of the top female directors working today.
Watch her current feature films, streaming here, here, and here.
You can also find her on IMDB.
Or take a look at her previous short films here.
Anna holds an MFA from USC's School of Cinematic Arts and is the mother of four. She currently resides in Utah with her two assistant pups, Pepper and Teddy, who sit by her side as she writes and creates.
Recent Press
Deadline: Amy Smart, Matt Davis, Billy Zane & more board Mystery Thriller 'BLUNT'
Forbes: How Deadly Illusions Became the Most Watched Movie on Netflix
Variety: Deadly Illusions Review Voted FRESH
E! News: Anna Elizabeth James and Greer Grammer Answer Burning Questions
Newsweek: 10 Most-Watched Movies in March
Fox Entertainment: Discussing Female Sexuality
And if you like podcasts, get to know Anna better …
Tasteless Podcast: Reviving The Psychosexual Thriller Genre 
Film Threat: Deadly Illusions a Sexy Thriller and a Guilty Pleasure
Film School Radio: Deadly Illusions
Behind the Byline with Anna Elizabeth James, Walsworth Yearbooks
A Conversation with Anna Elizabeth James, Media Revue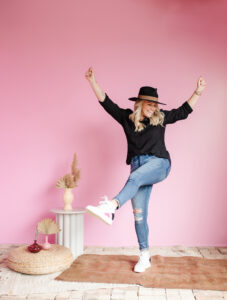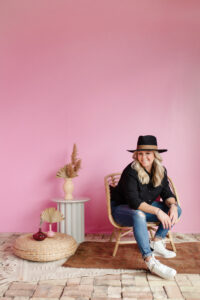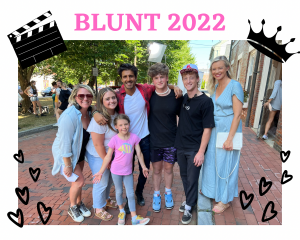 2022 Family Photo on the set of Blunt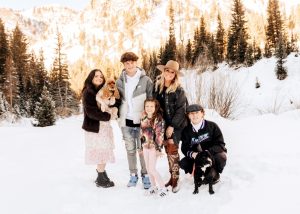 2021 Family Photo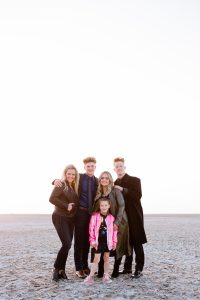 2020 Family Photo